Auction for Etosha RR Rescue
Mood:
happy
I'm just started my new business doing Picture Weave items. As part of the starter kit I bought, I got to choose one design and they would make me samples of the throws, totes and wallhangings.
I received the throws and they are fabulous! Since I only need one throw to use as a sample, I decided to auction off the "sister" to benefit Etosha RR Rescue in TX. It was a wonderful response and the winning bid was $266.09! A great boon for Etosha and a wonderful heirloom quality throw for the auction winner!
Here's sneak peek at the finished product: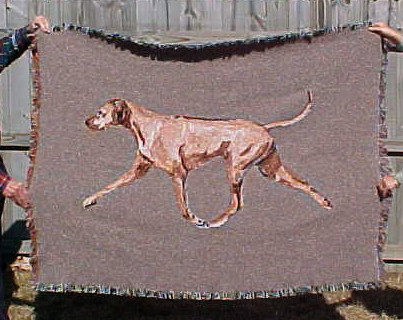 Posted by kalaharirr at 12:23 PM CST