A Day over the Bay
I took two of the girls and Guy the pup and we went over the bay to Gail and Bill Thompson's house. The lovebugs were so bad that we could only enjoy the outdoors by going on the beach, the water or way out on the boat dock.
This was Guy's first adventure in the water, but he seemed to enjoy himself. The bay doesn't get deep until way out towards the boatdock,so the dogs were able to cavort around the kayak without swimming along.
Even Kona, Gail and Bill's RR, got into the water. She seems to have more confidence around the water after swimming a couple of times wearing her life vest.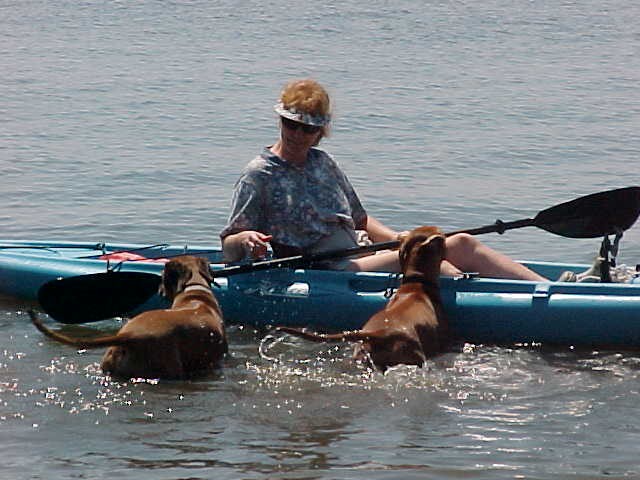 Posted by kalaharirr at 5:35 PM CDT