A day at the beach
Mood:
happy
Ah, to be a Ridgeback with owners who love to have fun with them! I just got these photos from Liz Druitt and the recent adventure of her two RRs - Henna Moon and Jad and Terry Matthews and her two - Major and Scout at the beach in Galveston, TX.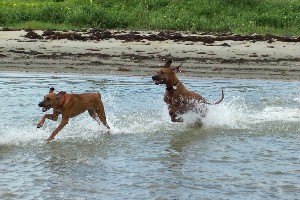 Scout and Major having a splashing good time.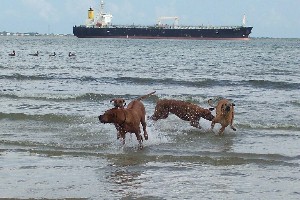 Having a blast at the beach. Bet those pelicans crusing behind the dogs were entertained.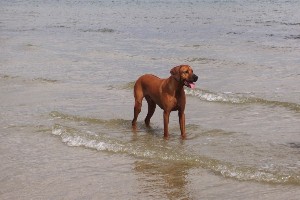 Major taking a break from all the fun.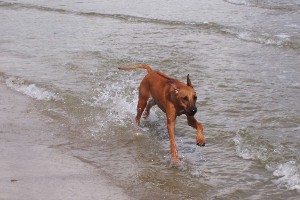 Scout working off some of that endless puppy energy.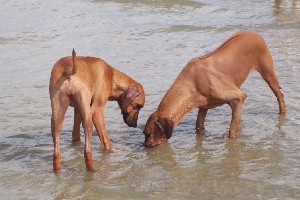 Jade finds a treasure under the water. Scout's paying close attention (or is wondering what the heck Jade is doing with her nose underwater!)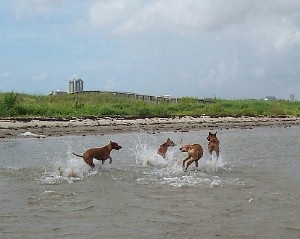 Off for another thundering run!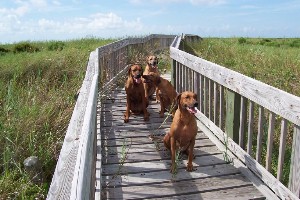 A group pose at the walkway - almost a perfect pose... of course, puppy looks like she couldn't resist a "chat". Can't you just imagine her saying "We had a great fun, didn't we?"

Posted by kalaharirr at 1:32 PM CDT
Updated: Saturday, 8 September 2007 9:51 AM CDT