conspiracy
Mood:
happy
I have a persimmon tree that has a type of fruit that isn't sour when it's green. In fact, it tastes kinda like a apple. Savannah loves them, but she's 10 now and not as agile as she once was, but now she has a helper - Guy.
He watched her jump up and try to get a persimmon, so he did it, too. He likes pears, but doen't like the persimmons.... still likes to jump up and grab one though. Now, when Savannah wants one, she trots over to the tree, looks up, looks around and somehow summons Guy over there. He jumps up, nabs one, drops it and she gets it.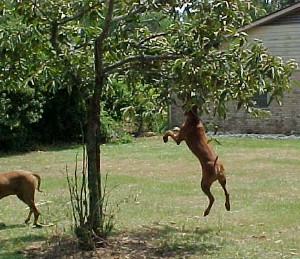 Guy jumping to get a persimmon.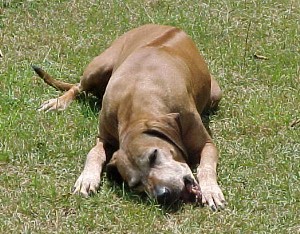 Now Savannah gets to enjoy eating it.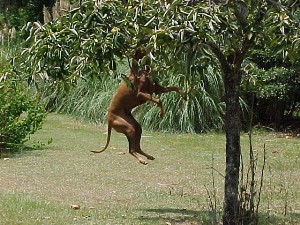 Diva says, no thanks, I'll get my own!
Posted by kalaharirr at 1:36 PM CDT