Too Darn Hot
Sumertime in Mobile... too darn hot to get out and do outside stuff, so I'm creating some crafty things inside where it's cool.
Like my Lion Heads, for example: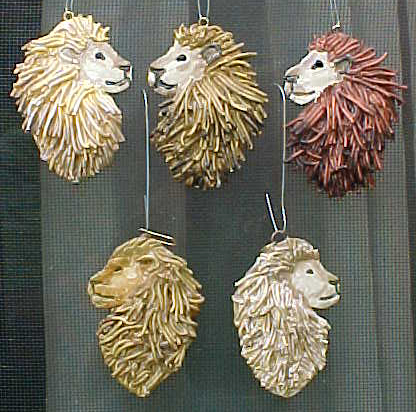 I've also done a couple of Beagle heads that came out really cute and some fun little generic dogs and cats that I'm thinking of selling at the Mobile SPCA's Southminster Mutt Show this November. I think kids will like them.
Posted by kalaharirr at 5:17 PM CDT